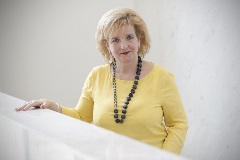 In Slovenia we share mutual passion for medicine and awareness of the importance of primary care in our health systems throughout Europe. The pandemic has put general practitioners / family physicians on the frontline. New disease, new patients, often in critical situation marked the early stage of pandemic. Later, the work-load increased additionally because of massive testing, and vaccination, in most cases in hands of primary care. The burden of education of patients was as big as the burden of healing them. Family doctors are the ones people know and trust the most as they visit them for the whole life. Daily practice shows the importance of the first frontline where many things can be solved and prevented. At the same time, in many countries of primary care physicians must fight for their position in the medical world and in the society.

Thank you very much for joining us in Slovenia to share best practices and help us defend and improve the role of general practitioners / family physicians in the healthcare systems.
prof. dr. Bojana Beović, dr. med.
The President of the Medical Chamber

Updated programme of General Assembly: CLICK TO DOWNLOAD