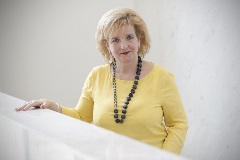 Medical Chamber of Slovenia together with its almost twelve hundred members is proud and honoured to host the CPME spring conference 2024. We strongly believe that our beautiful city coupled with our hospitality is the right venue for important CPME discussion on the present and future of medical profession and healthcare.
Changing society and epidemiology of many disease together with advances in medicine represent challenges in medical profession that haven't been seen in our careers. Standing together to represent and protect the values of our profession has become of utmost importance. We hope that the conference in Ljubljana will be another step forward in our endeavorment.
prof. dr. Bojana Beović, dr. med.
The President of the Medical Chamber